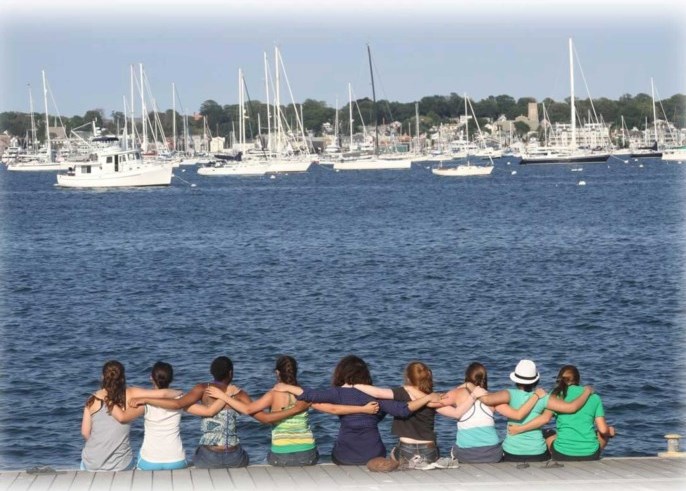 In 2009, Grab The Torch was founded as a full-immersion summer program for high school students from public, private and charter schools. Our goals are to help youth understand themselves first, discover what purposes and passions drive them, and explore how they can strategically help improve their world. With these goals, we seek to enhance students' personal relationships, service and college experiences, and career opportunities.
Founder Dave Aldrich shares, "This program changes lives by balancing academics and speakers with site visits. We provide these young people with an extraordinary level of access to high level business professionals both in nonprofit and for profit industries for social impact, introducing them to the expertise of extraordinary people they may have never met otherwise."
Grab The Torch believes each youth will contribute to the greater good and enhance her or his life when given an effective foundation in the program's four key focus areas:
1. Leadership: Being an example, serving others and maximizing the efforts of others to achieve a shared purpose and goal.
2. Ethics: Building an understanding of core values and moral principles.
3. Purpose: Understanding the critical role having a sense of purpose plays in motivation, character and development of life goals and skills.
4. Philanthropy: Giving time, talent, treasure and trust to benefit the greater good.
In 2014, our Summer Institutes shifted to serve only girls in order to maximize their experiences. "By giving the girls an environment to thrive in, we are generating thoughtful, caring, generous, kind, engaged, supportive individuals who see the value of themselves and find their voice to serve others in meaningful ways," Dave says.
The Summer programs have been held in Boston, Vermont, Maine, Connecticut, Rhode Island, Minnesota and Colorado. In 2019, we launch the New York City Summer Institute, thanks to our partnership with Horace Mann School.
The Summer Institute curriculum was created with input from graduates of the Ingram Scholars program at Vanderbilt University (leadership), the Lilly Family School of Philanthropy at Indiana University (philanthropy), and Harvard University's School of Education (design thinking and empathy). Paul Schervish, professor emeritus of Boston College's Center on Wealth and Philanthropy, serves as a primary advisor.
The Cloud Based GTT curriculum, geared for both high school and older middle school boys and girls, launched in fall of 2019.